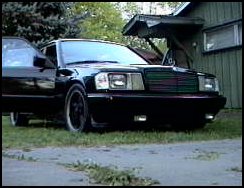 Those clear corner lens really do make a difference!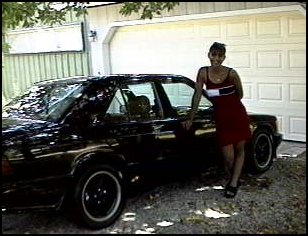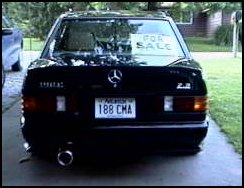 Check out that 4.5" Brospeed tip!!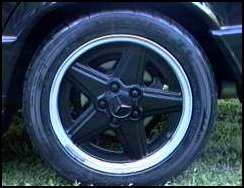 16" AMG 5 spoke wheels (like the AMG Hammer!)
'84 190E 2.3-8V. It has only 94,000 miles and runs smooth. AMG body kit w/ duckfin spoiler, 16" AMG black 5 spoke rims, AMG steering wheel, custom cat back exhaust w/ 4.5" brospeed tip, JE omni magnum computer (ignition), clear corner lens, K&N air filter. Any more questions email me: notnilC20@hotmail.com.